Connect Blockchain DMCC, the Dubai subsidiary of INBlockchain, and the Republic of Uzbekistan signed the first memorandum of cooperation on Blockchain Implementation and Development.
On 17th of November, Connect Blockchain, CBX, and the Ministry of Innovation of Uzbekistan signed a memorandum of cooperation to become the first blockchain company to have government support and cooperation in the country. Connect Blockchain will use advanced blockchain technology to create and participate in the management of the Uzbekistan government at different levels implementing a digital certificate in national affairs, payment system, application of public affairs, and contribution to national benefits under the regulations of the government.
Signing the Memorandum of Cooperation with Uzbekistan Government and Connect Blockchain DMCC
Yulbarskhon Mansurov, Vice Minister of National Innovation of Uzbekistan, said that the country has always paid close attention to the importance of the development of global blockchain technology. He believes that blockchain technology will be widely used in national public affairs, financial services, supply chain management, medical, education, employment, and many other fields. "We are very pleased to be signing the first memorandum of understanding with Connect Blockchain on Blockchain Technology at the national level" this signifies Connect Blockchain's mature financial digitization technology expertise and professional global financial service experience. Connect Blockchain competence will be used to benefit the real economy in combination with the innovation trend of Uzbekistan.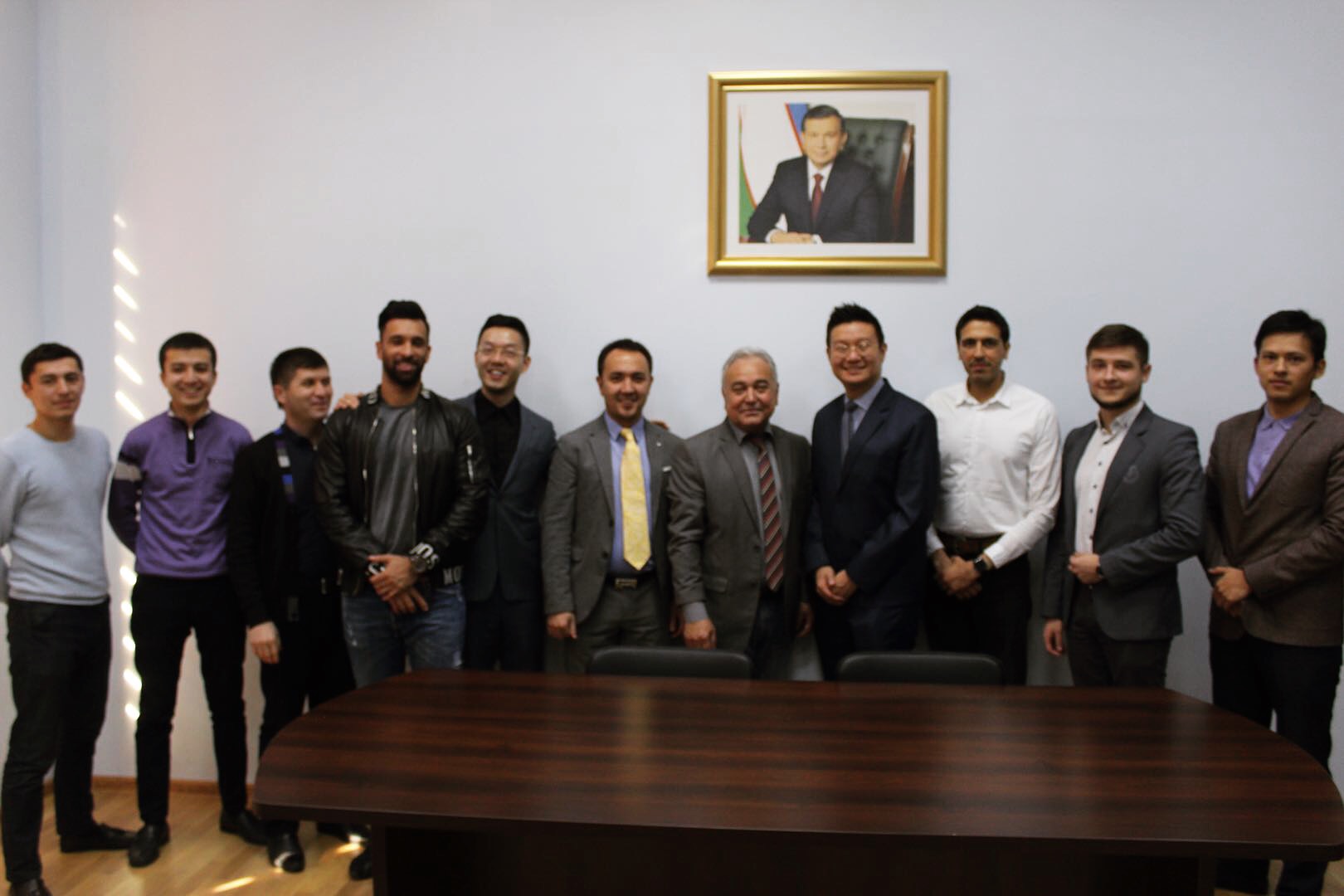 Government of Uzbekistan officials with Connect Blockchain DMCC Team
Meng Chan Shu, founder, and CEO of Connect Blockchain and CBX.one, said that the group plans to use blockchain technology to create and participate in the management of Uzbekistan's national payment system at all levels of the government. The memorandum of cooperation between the two sides was signed involving a number of provisions supporting the development of Uzbekistan's emerging business.
On the Left, Yulbarskhon Mansurov, Vice Minister of National Innovation of Uzbekistan, On the Right, Meng Chan Shu, founder, and CEO of Connect Blockchain and CBX.one